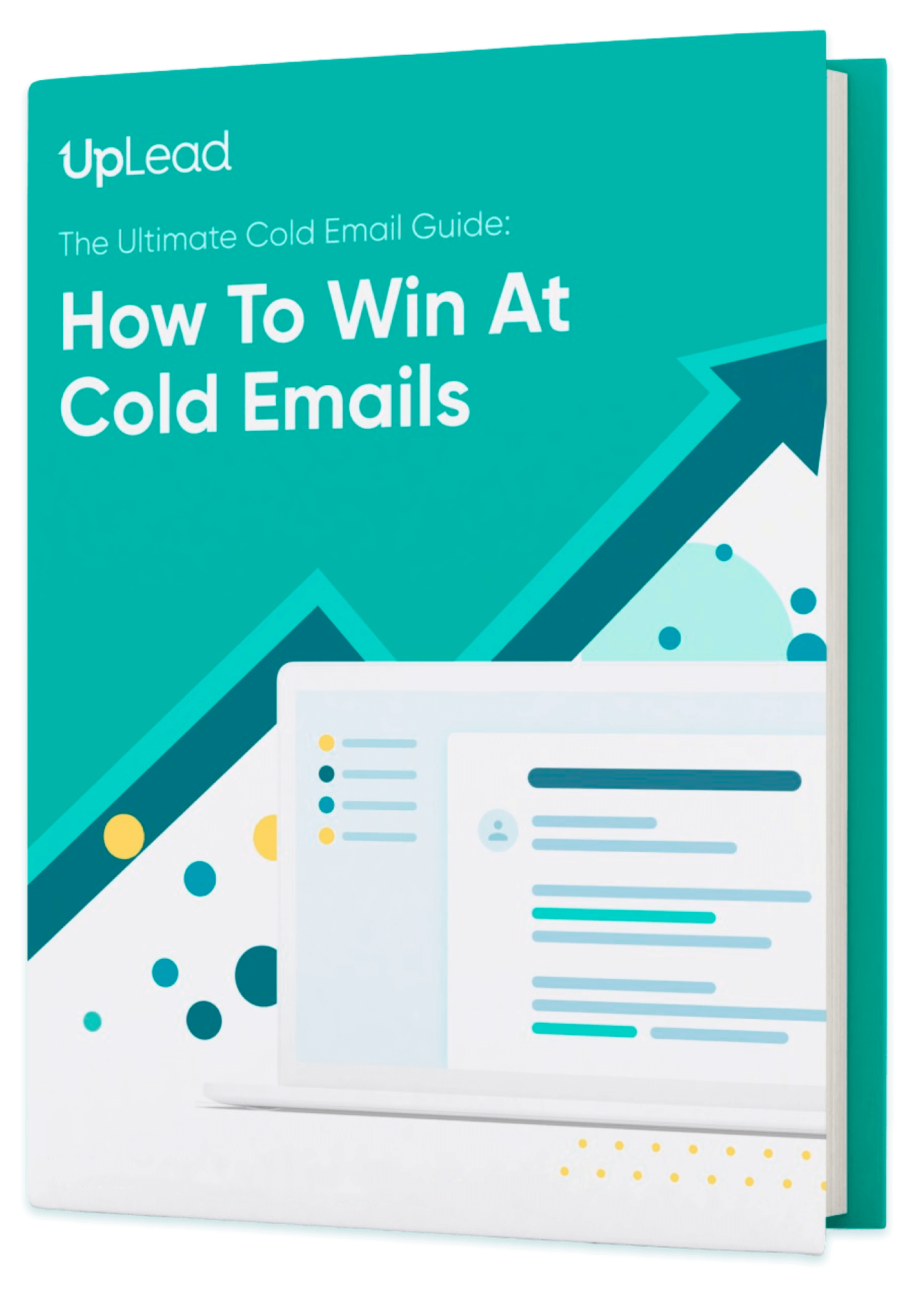 The Ultimate Cold Email Guide: How to Win at Cold Emails
Here's what the 106 page step by step blueprint will teach you:
15 Chapters | 106 Pages | 17 Contributors
Chapter 1: What is a cold email?
Chapter 1.1: Understanding the CAN-Spam act
Chapter 2: Coming up with an ideal customer persona
Chapter 3: Finding your prospect's email address
Chapter 3.1: Verifying your email list
Chapter 4: Segmenting to make your email relevant
Chapter 4.1: Differentiating between prospects' wants vs needs
Chapter 4.2: Catering to specific niches
Chapter 5: Building rapport before you reach out
Chapter 6: Writing a cold email: The REPLY method
Chapter 7: The art of the cold email subject
Chapter 8: Mastering cold email intro lines
Chapter 9: Personalizing your cold email
Chapter 10: Improving your email deliverability
Chapter 10.1: Setting up a second domain for your cold emails
Chapter 11: Automating your cold email campaign
Chapter 11.1: Email automation tools to use
Chapter 12: Sending follow up emails
Chapter 13: A/B testing to improve your campaigns
Chapter 14: Common mistakes people make with cold email
Chapter 15: 10+ cold emails that actually work
Learn from the best in email marketing
Bonus: Cold Email Campaign Checklist by UpLead
We've broken down the process of setting up a cold email campaign into actionable, bite-sized steps.
Complete each of these steps to ensure that you're covering all your bases, and optimizing your campaign as best you can.